10 Best Liquor Stores in Los Angeles

\

Ramirez Liquor Rated #5

5. Ramirez Liquor & Kegs:

Ramirez is not the place to go to for fancy mixers, whiskeys, rums or vermouths. The mixers selection basically comes down to some dusty bottles of Martini & Rossi. But if you're in the pursuit of tequila, this is your place. Ramirez carries more than 750 tequilas and mezcals. There are super fine anejos. There is tequila in gun-shaped bottles. There are single-barrel tequilas. You can buy Patron "Gran Burdeos" Anejo Tequila for $349.99, which is exactly $100 cheaper than at Wally's (see #4). In fact, all of the super-rare and high-end tequilas at Ramirez are priced well below the retail prices I saw elsewhere. It also has single servings of cream liqueur in sperm-shaped bottles, but that detail didn't factor into the ranking. 736 S. Soto St., Los Angeles; (323) 261-2915.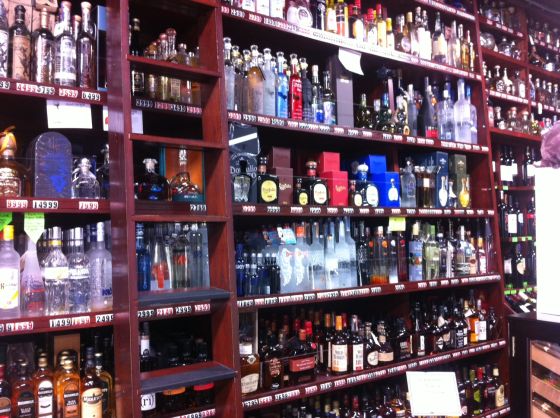 J & T Ramirez Liquor
BA SCORE


92


exceptional
-
11 Reviews
Place Stats:
rAvg: 4.19
pDev: 9.79%
High / Low: 4.86 / 3.39
$$ - reasonable


Ramirez Liquor: everything from añejo to Z
At the family-owned store in Boyle Heights, it's wall-to-wall tequila -- and some hanging from the ceiling too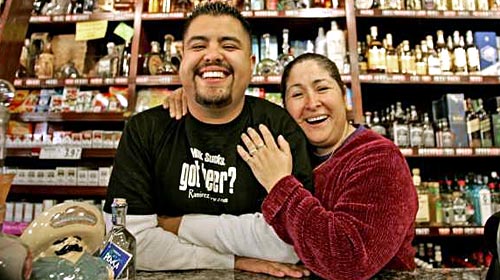 FAMILY BUSINESS: Alex Ramirez and his mother, Teresa Ramirez, at Ramirez Liquor. (Annie Wells / Los Angeles Times)

THE sign on the side of the building says Tequila Warehouse, and that's what you'll find inside Ramirez Liquor in Boyle Heights: wall-to-wall and floor-to-ceiling shelves filled with bottle after bottle of tequila.

Above the cash registers hang a couple of rifle-shaped bottles of Hijos de Villa reposado; on the counter is a display of mini-bottles and caballitos (shot glasses). Cases of Herradura, Don Eduardo, Asombroso, El Charro, Gran Centenario and 1921 Crema con Tequila (a creamy liqueur made with tequila) sit side by side, taking up much of the floor space.

Co-owner Alex Ramirez has helped put together a selection of more than 350 tequilas, including coveted bottles such as 1800 Millennium. His family has been in the grocery business since the '70s, but, Ramirez says, "my brothers and I decided to take the business in a different direction." Ramirez Liquor opened in 1995 and remodeled about four years ago, taking the leap into maximum tequila coverage: "Before that, we stocked less than 50 tequilas -- the mainstream stuff."

Ramirez keeps his dedo on the pulse of tequila and can guide you to interesting choices in various price ranges: Abandonado reposado in a ceramic green jug (the bottle may be changed soon), or Para Mí, a tequila made by former LAPD officers.

"There are so many ultra-premium tequilas in the market now," Ramirez says. "We try finding out what's coming out in Mexico and what's selling there. Many tequilas aren't sold through the big distributors. You've got to do your homework; it's like putting the pieces of a puzzle together."

736 S. Soto St., Los Angeles, (323) 261-2915,